MITA Distribution - ZONE 1 (Macomb, Oakland and Wayne Counties)
MITA-DISTRIBUTION – ZONE 2 (Monroe and Washtenaw Counties)
MITA-DISTRIBUTION – ZONE 3 (Bay, Genesee, Lapeer, Midland, Saginaw, Sanilac, Shiawassee and St. Clair Counties)
MITA-DISTRIBUTION – ZONE 4(Alger, Baraga, Chippewa, Delta, Dickinson, Gogebic, Houghton, Iron, Keweenaw, Luce, Mackinaw, Marquette, Menominee, Ontonagon and Schoolcraft Counties)
MITA-DISTRIBUTION – ZONE 5 (Alcona, Allegan, Alpena, Antrim, Arenac, Barry, Benzie, Berrien, Branch, Calhoun, Cass, Charlevoix, Cheboygan, Clare, Clinton, Crawford, Eaton, Emmett, Gladwin, Grand Traverse, Gratiot, Hillsdale, Huron, Ingham, Ionia, Iosco, Isabella, Jackson, Kalamazoo, Kalkaska, Kent, Lake, Leelanau, Lenawee, Livingston, Manistee, Mason, Mecosta, Missaukee, Montcalm, Montmorency, Muskegon, Newaygo, Oceana, Ogemaw, Oscoda, Osceola, Otsego, Ottawa, Presque Isle, Roscommon, St. Joseph, Tuscola, Van Buren and Wexford Counties)
ACTA – Local 499 (West portion of Livingston County to Oak Grove Road, from Cohoctah to Pinckney, including all of the City of Howell)
ACTA – Local 499 - (Washtenaw County and the southeast portion of Livingston County (Boundary M-59 on the North, Pinckney Road and Dexter- Pinckney Road on the West, South of Howell to and including Pinckney)
ACTA – Local 1191 (Wayne and Macomb Counties), Local 1076 (Oakland and that portion of Livingston County north of State Highway M-59 and east of Oak Grove Road)
LABORERS' LOCAL UNION 1191 – AGC OF MICHIGAN (Metropolitan Detroit comprising Wayne & Macomb Counties)
LABORERS' LOCAL UNION 1076– AGC OF MICHIGAN (Oakland County and that portion of Livingston County North of State Highway M-59 and East of Oak Grove Road)
LABORERS' LOCAL UNION 1075– AGC/LRD (Genesee, Lapeer, and Sanilac, Shiawassee and St. Clair Counties)
LABORERS' LOCAL UNION 499 –DETROIT AGC (Monroe County)
LABORERS' LOCAL UNION 499 – AGC/LRD (Washtenaw County and the southeast portion of Livingston County… (Boundary) M-59 on the north…(Oak Grove Road) on the west… south from Howell to and including Pinckney)
LABORERS' LOCAL UNION 499 – AGC/LRD (Hillsdale, Jackson and Lenawee Counties)
LABORERS' LOCAL UNION 499 – AGC/LRD (Ingham, Eaton, Clinton Counties and the City of Portland in Ionia County, and the west portion of Livingston County, Oak Grove Road, west of Pinckney Road and Dexter-Pinckney Road, including all of the City of Howell)
LABORERS' LOCAL UNION 355 - –AGC/LRD OF MICHIGAN (Allegan, Barry, Berrien, Branch, Calhoun, Cass, Ionia (excluding the City of Portland), Kalamazoo, Kent, Lake, Manistee, Mason, Mecosta, Montcalm, Muskegon, Newaygo, Oceana, Osceola,Ottawa, St. Joseph and Van Buren Counties
LABORERS' LOCAL UNION 1098 – AGC/LRD (Arenac, Bay, Clare, Gladwin, Gratiot, Huron, Isabella, Midland, Ogemaw, Roscommon, Saginaw & Tuscola Counties)
LABORERS' LOCAL UNION 1098 – AGC/LRD NORTHERN (Alcona, Alpena, Antrim, Benzie, Charlevoix, Cheboygan, Crawford, Emmet, Grand Traverse, Iosco, Kalkaska, Leelanau, Missaukee, Montmorency, Oscoda, Otsego, Presque Isle & Wexford Counties)
LABORERS' LOCAL UNION 1329 – AGC/LRD (All 15 Counties in the Upper Peninsula of the State of Michigan and the County of Florence, Wisconsin and the Cities of Niagara and Marinette, Wisconsin)
LABORERS' LOCAL UNION 499 – CAM (Monroe County)
LABORERS' LOCAL UNION 1191– CAM (Metropolitan Detroit comprising of Wayne & Macomb Counties)
LABORERS' LOCAL UNION 1076 – CAM (Oakland County and that portion of Livingston County North of State Highway M-59 and East of Oak Grove Road)
LABORERS' LOCAL UNION 1098 - CAM (Arenac, Bay, Clare, Gladwin, Gratiot, Huron, Isabella, Midland, Ogemaw, Roscommon, Saginaw & Tuscola Counties)
LABORERS' LOCAL UNION 499 – WCA (Washtenaw County and the southeast portion of Livingston County… (Boundary) M-59 on the north…(Oak Grove Road) on the west… south from Howell to and including Pinckney)
LABORERS' LOCAL UNION 499– WCA (Hillsdale, Jackson and Lenawee Counties)
LABORERS' LOCAL UNION 499 – WCA (Ingham, Eaton, Clinton Counties and the City of Portland in Ionia County, and the west portion of Livingston County, [Oak Grove Road], west of Pinckney Road and Dexter-Pinckney Road, including all of the City of Howell)
Please Contact the District Council Office for information regarding Hazardous Waste Wage Sheets.
PCWA Wage Rates - 1191 and 1076 (Wayne, Macomb and Oakland Counties, and that portion of Livingston County north of State Highway M-59 and east of Oak Grove Road)
MITA - ZONE 1 (Wayne, Monroe, Washtenaw, Oakland, Macomb & Genesee Counties)
MITA - ZONE 2 (Hillsdale, Branch, St. Joseph, Lenawee, St. Clair, Cass, Berrien, Van Buren, Kalamazoo, Calhoun, Jackson, Livingston, Ingham, Eaton, Barry, Allegan, Lapeer, Shiawassee, Clinton, Muskegon, Gratiot, Saginaw, Tuscola, Sanilac, Huron, Bay and Midland Counties)
MITA - ZONE 3 (Alcona, Alpena, Antrim, Arenac, Benzie, Charlevoix, Cheboygan, Clare, Crawford, Emmet, Gladwin, Grand Traverse, Ionia, Iosco, Isabella, Kalkaska, Kent, Lake, Leelanau, Manistee, Mason, Mecosta, Missaukee, Montcalm, Montmorency, Newaygo, Oceana, Ogemaw, Osceola, Oscoda, Ostego, Ottawa, Presque Isle, Roscommon, Wexford Counties)
MITA - ZONE 4 (All Counties in the Upper Peninsula of the State of Michigan)
MITA/UNDERGROUND AGREEMENT – ZONE 1(Wayne, Oakland and Macomb Counties)
MITA/UNDERGROUND AGREEMENT– ZONE 2 (Monroe, Washtenaw and the Eastern part of Livingston County)
MITA/UNDERGROUND AGREEMENT – ZONE 3 (Jackson, Hillsdale, Lenawee, Clinton, Eaton, Ingham, St. Clair, Sanilac and the Western part of Livingston and City of Portland (Ionia County), Genesee, Lapeer and Shiawassee Counties)
MITA/UNDERGROUND AGREEMENT - ZONE 4(Saginaw, Bay, Midland, Gratiot, Tuscola, Isabella, Huron, Clare, Gladwin, Arenac, Roscommon, Ogemaw, Barry, Calhoun, Branch, Allegan, Kalamazoo, St. Joseph, Van Buren, Berrien, Cass, Muskegon, Oceana, Newaygo, Lake, Osceola, Mecosta, Kent, Montcalm, Ottawa, Ionia (except City of Portland), Manistee, Mason, Emmet, Cheboygan, Antrim, Charlevoix, Otsego, Leelanau, Benzie, Grand Traverse, Kalkaska, Crawford, Wexford, Missaukee, Presque Isle, Montmorency, Alpena, Oscoda, Alcona and Iosco Counties)
MITA/UNDERGROUND AGREEMENT – ZONE 5 Entire Upper Peninsula of Michigan
LIUANA workers are expertly trained and certified at one of our four Michigan training centers. Over 80 courses, including specialty courses, general construction, gas, CDL training, roadwork, underground, and much more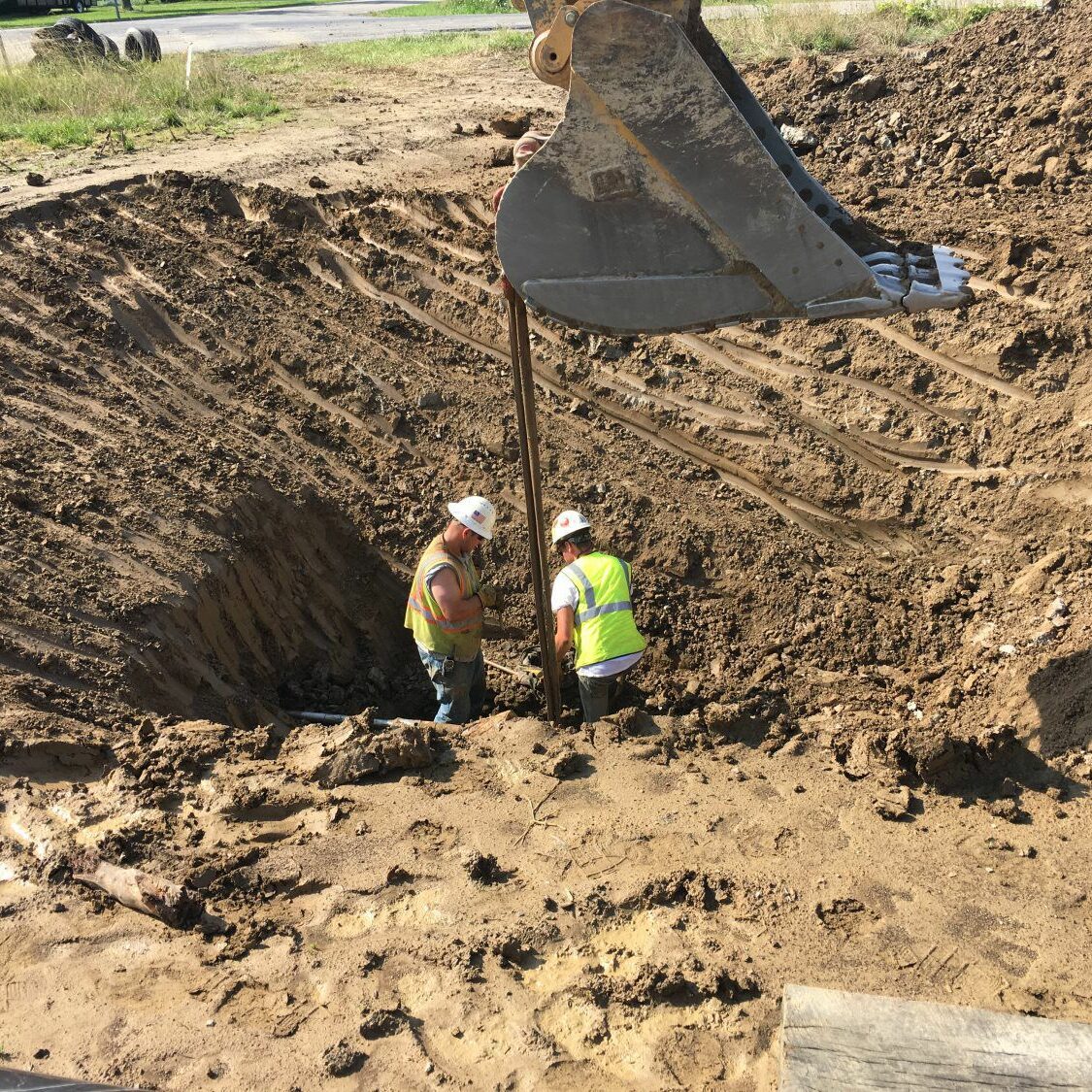 Reliable and Safe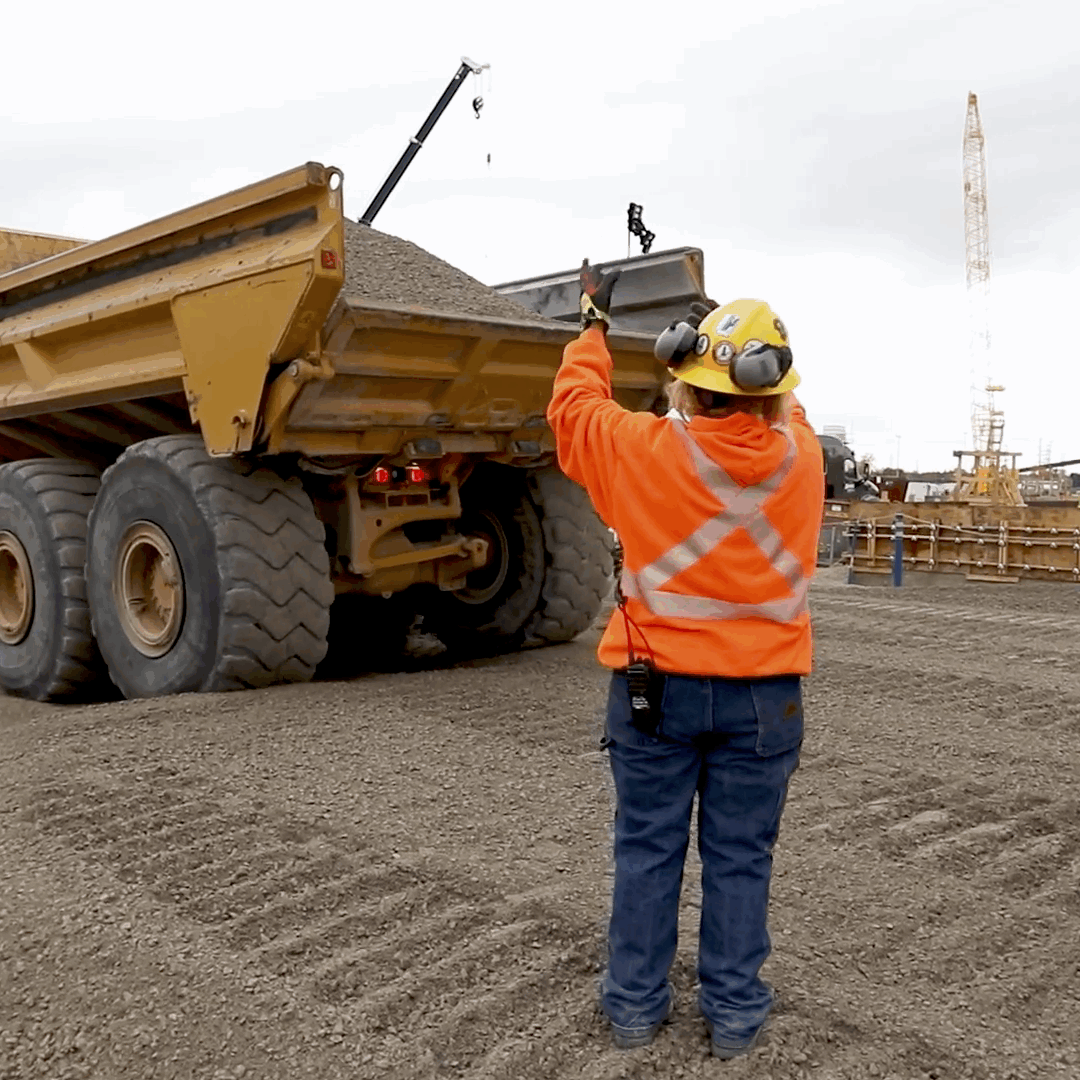 Drug-Tested  
Workers are regularly drug tested at job sites. LIUNA administers 5,000 drug screenings annually. We ensure a drug‑free workforce for LIUNA contractors.
Looking to grow your business?
Join LIUNA's Market Expansion Program
We keep our signatory contractors up-to-date on the newest, upcoming projects and developments. Including all the local and federal contracts. We hear about work early so we can push for our contractors to have bid priority at no cost.
Here's how to join:
Enter locations your company works
Enter your company's type of work
Get leads sent straight to you
LIUNA provides trained laborers to build a better, stronger Michigan.